Lent Day 38: Friday after the Fifth Sunday in Lent— The Deriding of Jesus.
The Deriding of Jesus.
Read St. Matthew xxvii. 39-44.
[39] And they that passed by, blasphemed him, wagging their heads, [40] And saying: Vah, thou that destroyest the temple of God, and in three days dost rebuild it: save thy own self: if thou be the Son of God, come down from the cross.

[41] In like manner also the chief priests, with the scribes and ancients, mocking, said: [42] He saved others; himself he cannot save. If he be the king of Israel, let him now come down from the cross, and we will believe him. [43] He trusted in God; let him now deliver him if he will have him; for he said: I am the Son of God. [44] And the selfsame thing the thieves also, that were crucified with him, reproached him with.
---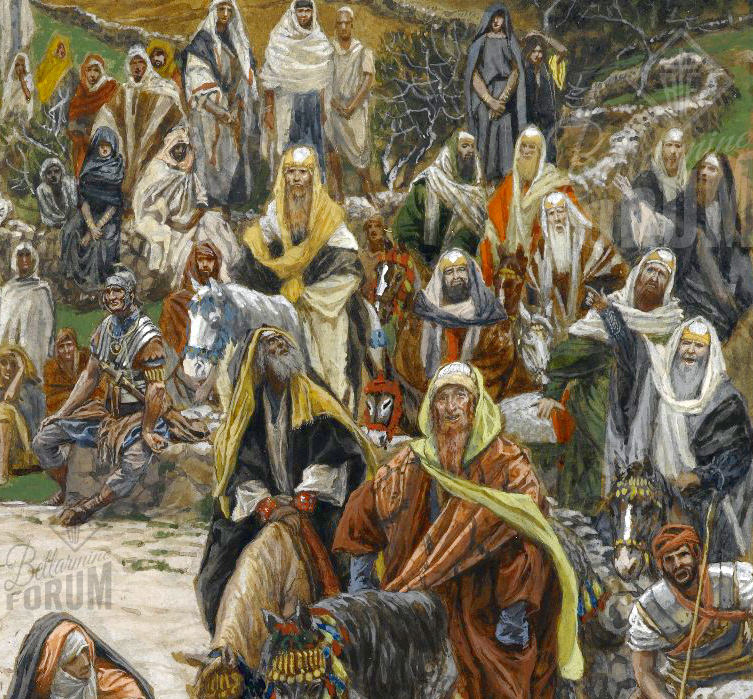 1. The sight of Jesus hanging on the cross, so far from melting the hearts of the Jews, only hardened them the more against Him. Instead of feeling pity, they rejoiced over their Victim, and insulted Him in His misery. When men deliberately refuse to listen to the voice of Jesus, they become quite insensible after a time to His claim on them. They think evil good, and good evil; they are given over to a reprobate mind. Even in little things those who do not obey the impulses of grace become deaf to its calls, or even feel a positive aversion for that which they once loved but have now rejected.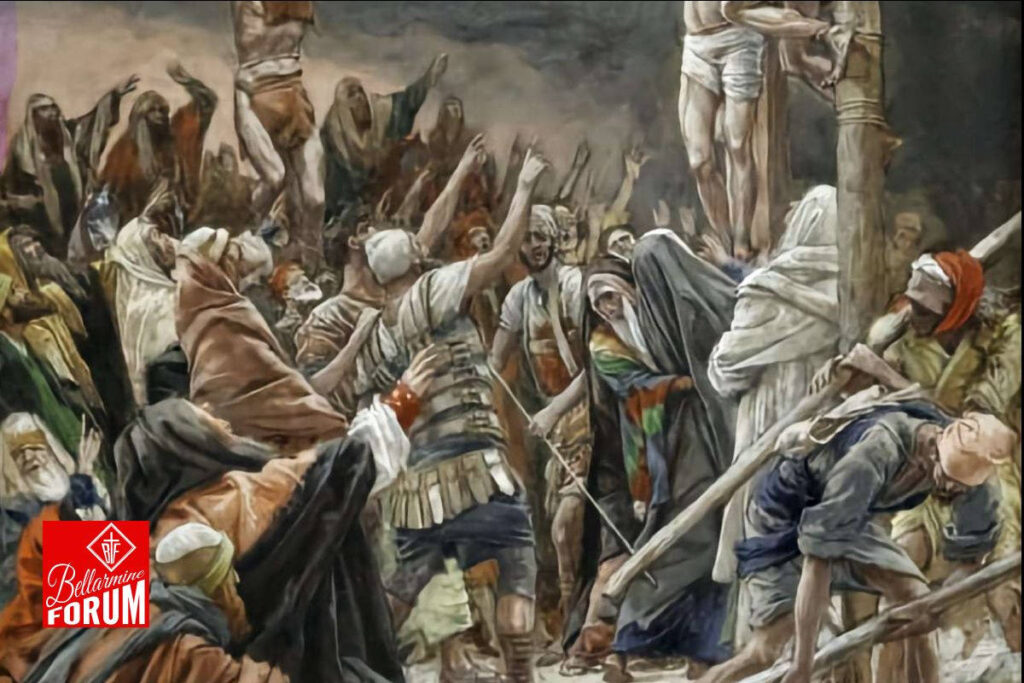 2. How apparently impotent to save Himself the King of Glory seems to be! But that weakness is true strength. It is by these outrages and insults, by this passive endurance of their jeers and gibes, that Christ Our Lord is doing the wondrous work of our Redemption, and earning graces for all those who suffer insult for Him, to rejoice in being counted worthy to suffer shame for His sake.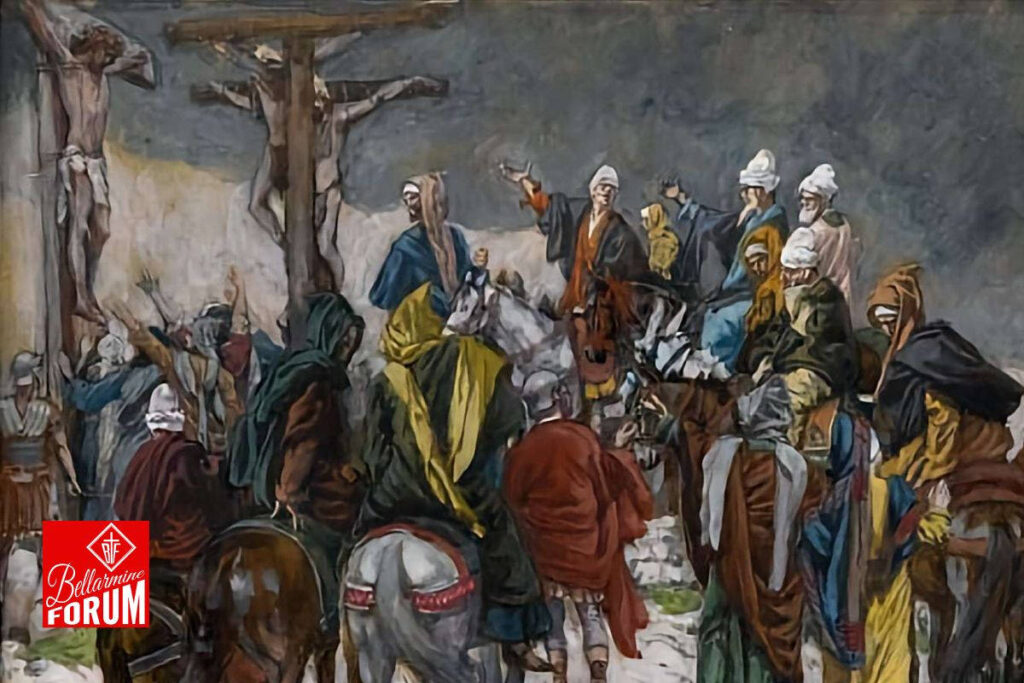 3. But He is doing more than this. He is also preparing for His sacred humanity a glory corresponding to all this ignominy. Of Him it is true beyond all others that he that humbleth himself shall be exalted. Each taunt, each mocking word, was to earn the praise of the angels and Saints to all eternity. Here is an encouragement for us! What matters it if men despise and insult us, if God approves? The just Judge will not forget in the day of account what we have suffered for Him.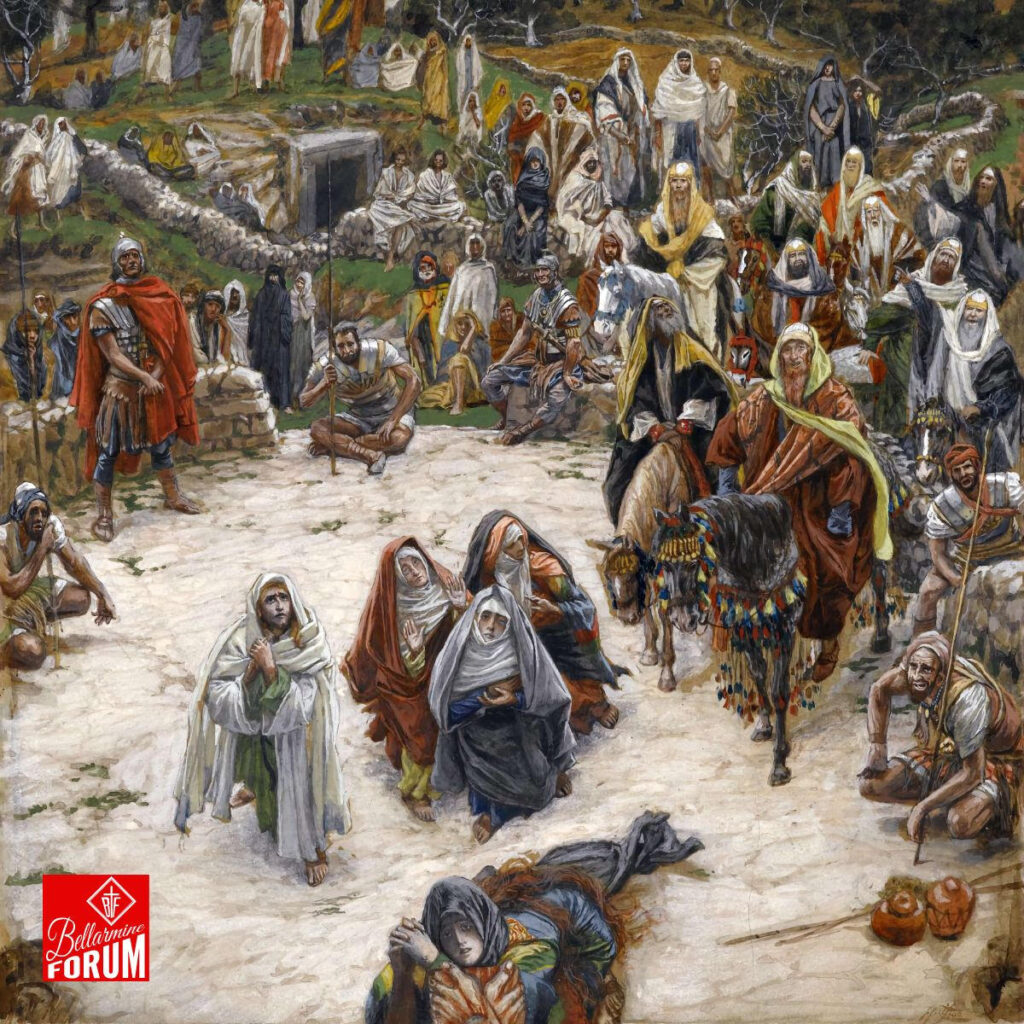 ---
« Previous Section
Lent Day 37: Thursday after the Fifth Sunday in Lent — Jesus is Nailed to the Cross.
Next Section »
Lent Day 39: Saturday after the Fifth Sunday in Lent — The Good Thief.

This article, Lent Day 38: Friday after the Fifth Sunday in Lent— The Deriding of Jesus. is a post from The Bellarmine Forum.
https://bellarmineforum.org/devotional/the-catholic-daily/lent-meditations-preface-information/lent-day-38-friday-fifth-sunday-lent-deriding-jesus/
Do not repost the entire article without written permission. Reasonable excerpts may be reposted so long as it is linked to this page.