6th Day —The Presentation of Mary in the Temple.
The Presentation of Mary in the Temple.
The King shall greatly desire thy beauty, for He is the Lord thy God,
and Him they shall adore. (Psalm xliv.  12.)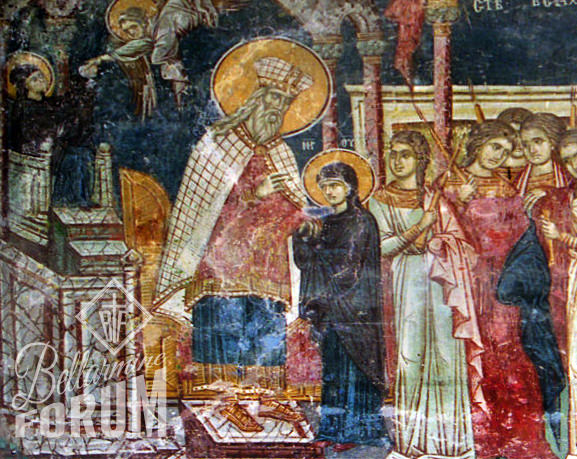 1.  Mary from the first moment of her existence offered herself to God as an entire and an unblemished holocaust.  From the instant when she was conceived Immaculate the burden of her continual song was this: "I live; not I, but God Who lives in me."  Oh, glorious child, who was thus from the first a participator of the Divine Nature!
2.  But she was not content with this mere offering of her heart.  She must in outward act consecrate herself to God.  As soon as her tiny feet could walk she was brought to the Temple by her holy parents, Joachim and Anna.  With what an ecstasy of delight she must have entered into the Temple, crying out, "How lovely are Thy tabernacles, O Lord of hosts; my soul longeth and fainteth for the courts of the Lord." (Psalm Ixxxiii.  i, 2.) Have I any of the same desire to consecrate my life to God?
3.  Mary knew that God is not to be found in the midst of the tumult and confusion of distracting cares, but that it is in silence and in solitude that He speaks to the heart (Osee ii.  14). She was teaching us to give, in some quiet retreat, now and again, our thoughts and our heart to God and God alone.
Mary, it was thy lowliness
Well pleasing to the Lord, 
That made thee worthy to become
The Mother of the Word.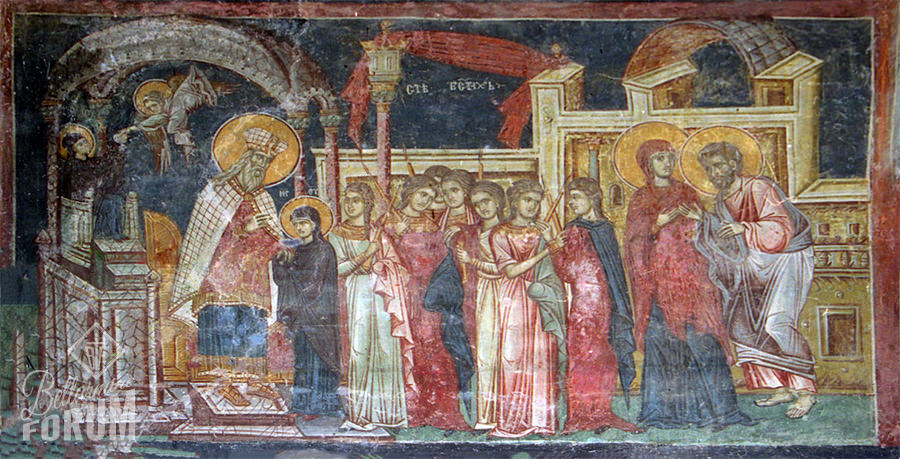 ---
« Previous Section
20.— Jesus shows His Sacred Hands and Feet.Next Section »
7th Day — Mary's Life in the Temple.

This article, 6th Day —The Presentation of Mary in the Temple. is a post from The Bellarmine Forum.
https://bellarmineforum.org/devotional/the-catholic-daily/maria-magnificata-short-meditations-may-month-ladys-life/6th-day-presentation-mary-temple/
Do not repost the entire article without written permission. Reasonable excerpts may be reposted so long as it is linked to this page.