July 15th — The Waste of the Precious Blood. 
July 15th — The Waste of the Precious Blood.
1.  It seems a strange thing to say that the Precious Blood of Jesus was wasted, and in one sense it is true that every drop fulfilled the design for which it was shed in the honor it gave to God and the immeasurable reward that it won for the sacred humanity of the Son of God.  But as regards men, for whom it was shed, it was in great measure wasted, because they in their folly and guilt refused the boon that was offered them.  Alas!  what madness to spurn such a treasure, every drop of which was worth a million worlds!
2.  How do men waste the Precious Blood?  Whenever they reject any grace that it has won for them, whether it be a grace to avoid sin, or a grace that is intended to carry them on to a higher level of virtue, their rejection renders it, as far as they are concerned, inefficacious.  It has been offered in vain, on account of their non-acceptance of the grace offered them.
3.  Their rejection of it does not simply leave them where they were, but puts them in a worse position than before it was received.  They are less ready to receive further graces.  They have disqualified themselves for at least a portion of the rich store of grace that God had prepared for them.  The Precious Blood has not only been shed in vain for them, but through their perversity has been for their disadvantage, and not for their benefit, in respect of the grace they have rejected and other graces which would have followed from it.  Pray, then, that you may never willfully reject any grace, lest your birthright, like Esau's, should prove a curse rather than a blessing.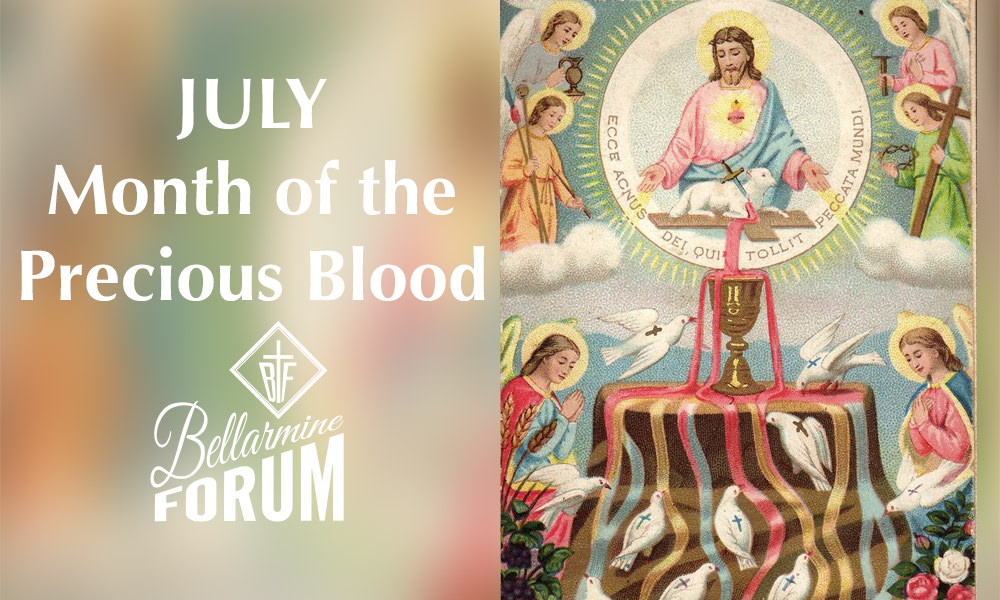 ---
« Previous Section
July 14th — Sanctification by the Precious Blood. Next Section »
July 16th — The Trampling on the Precious Blood. 

This article, July 15th — The Waste of the Precious Blood.  is a post from The Bellarmine Forum.
https://bellarmineforum.org/devotional/the-catholic-daily/precious-biood-jesus-short-meditations-july/july-15th-waste-precious-blood/
Do not repost the entire article without written permission. Reasonable excerpts may be reposted so long as it is linked to this page.