MEDITATION.
The Beauty of the Passion.
Thou art the fairest among the sons of men. (Psalm xliv. 3.)
1. It seems a strange thing to speak of the beauty of the Passion when we read of our Blessed Lord that in His Sacred Passion there was no beauty in Him, nor comeliness, and when we contemplate His Body torn and mangled, covered with blood, and with its human form scarcely discernible. Yet in the sight of God and the holy angels, never was the Sacred Humanity of our Lord so beautiful as then. Learn not to judge by appearances. "Man sees those things that appear, but the Lord looks at the heart." (1 Kings xvi. 7.)
2. No physical or even moral beauty in the natural order is to be compared with the beauty of a work done for God, and under the inspiration of His Holy Spirit. Never was there a work so full of grace as the Sacrifice that our Lord offered of Himself on Calvary. Hence there was never any work done on earth so beautiful in God's sight. Learn from this that if we desire our lives to be beautiful in His sight, they must be lives of self-sacrifice for God's sake, lives of obedience to Him, lives of which grace is the moving principle. Is this the character of my life?
3. The beauty of a supernatural action depends on the excellence of him who does it, and the purity of his motive. The ordinary actions of a saint are more beautiful than the noblest deeds of ordinary men. What then must have been the beauty of the action of the Saint of Saints! And above all, what must have been the beauty of that sacrifice of Himself which was the crowning act of His whole life? Learn then that you must be more holy if you desire your actions to be beautiful before God.
---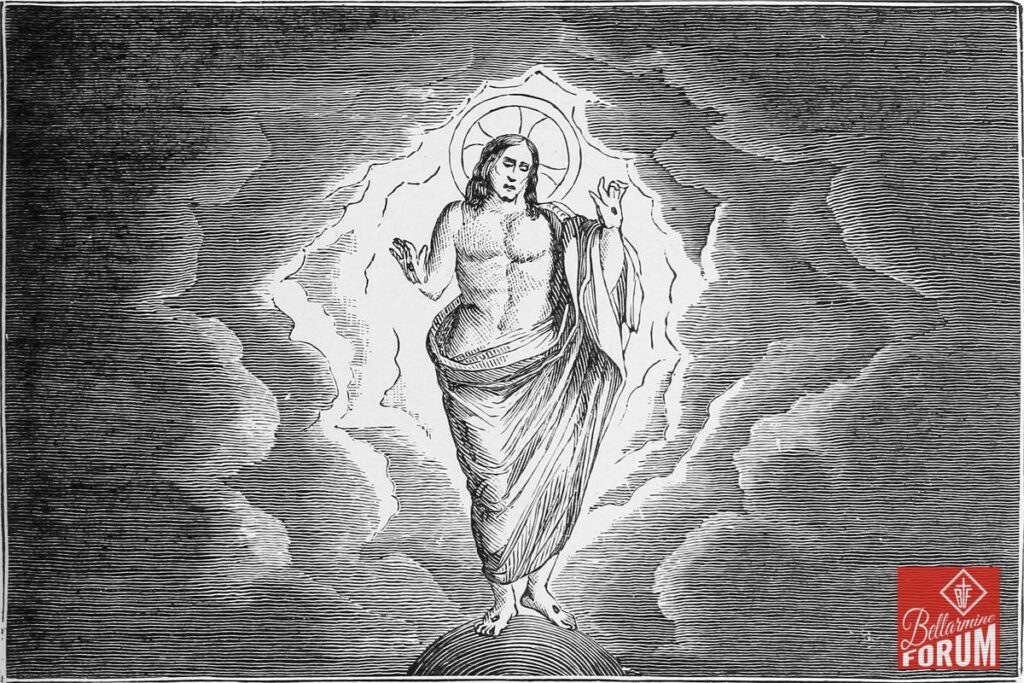 SPIRITUAL READING.
On the Beauty of Christ in His Passion.
From Discourses to Mixed Congregations, pp. 319 — 322, by Cardinal Newman.
"Who is This, that cometh from Edom, with dyed garments from Bozra? Why is Thy cloak red, and Thy garments like to them that tread in the wine vat?"
The Maker of man, the Wisdom of God, has come, not in strength, but in weakness. He has come, not to assert a claim, but to pay a debt. Instead of wealth, He has come poor; instead of honor, He has come in ignominy; instead of blessedness, He has come to suffer. He has been delivered over from His birth to pain and contempt; His delicate frame is worn down by cold and heat, by hunger and sleeplessness; His hands are rough and bruised with a mechanic's toil; His eyes are dimmed with weeping; His name is cast out as evil. He is flung amid the throng of man; He wanders from place to place; He is the companion of sinners. He is followed by a mixed multitude, who care more for meat and drink than for His teaching, or by a city's populace which deserts Him in the day of trial. And at length "the Brightness of God's glory and the Image of His Substance" is fettered, hauled to and fro, buffeted, spit upon, mocked, cursed, scourged, and tortured. He hath no beauty nor comeliness; He is despised and the least of men, a Man of sorrows and acquainted with feebleness;" nay He is a "leper, smitten of God and an abject." And so His clothes are torn off, and He is lifted up upon the bitter Cross, and there He hangs, a spectacle for profane, impure, and savage eyes, and a mockery for the evil spirit whom He had cast down into Hell.
O wayward man! discontented first that your God is far from you, discontented again when He has drawn near, complaining first that He is high, complaining next that He is low, unhumbled being, when wilt thou cease to make thyself thine own centre, and learn that God is infinite in all He does, infinite when He reigns in Heaven, infinite when He serves on earth, exacting our homage in the midst of His Angels, and winning it from us in the midst of sinners? Adorable He is in His eternal rest, adorable in the glory of His court, adorable in the beauty of His works, most adorable of all, most royal, most persuasive in His deformity.
Think you not, my brethren, that to Mary, when she held His light lifeless weight in her maternal arms, when she gazed on the pale countenance and the dislocated limbs of her God, when she traced the wandering lines of blood, when she counted the weals, the bruises, and the wounds, which dishonor ed that virginal flesh, think you not that to her eyes it was more beautiful than when she first worshipped it, pure, radiant, and fragrant, on the night of His nativity? Dilectus meus candidus et rubicundus, as the Church sings; "My beloved is white and ruddy; His whole form doth breathe of love, and doth provoke to love in turn; His drooping head, His open palms, and His breast all bare. My beloved is white and ruddy, choice out of thousands; His head is of the finest gold; His locks are branches of palm-trees, black as a raven. His eyes as doves upon brooks of waters, which are washed with milk, and sit beside the plentiful streams. His cheeks are as beds of spices set by the perfumers; His lips are lilies dropping choice myrrh. His hands are turned and golden – full of jacinths; His throat is most sweet, and He is all lovely. Such is my Beloved, and He is my friend, O ye daughters of Jerusalem."
So is it, O dear and gracious Lord; "the day of death is better than the day of birth, and better is the house of mourning than the house of feasting." Better for me that Thou shouldst come thus abject and dishonorable, than hadst Thou taken on Thee a body fair as Adam's, when He came out of Thy Hand. Thy glory sullied, Thy beauty marred, those five wounds welling out blood, those temples torn and raw, that broken heart, that crushed and livid frame, they teach me more, than wert Thou Solomon "in the diadem wherewith his mother crowned him in the day of his heart's joy." The gentle and tender expression of that Countenance is no new beauty, or created grace; it is but the manifestation, in a human form, of attributes which have been from everlasting. Thou canst not change, O Jesus, and. as Thou art still mystery, so wast Thou always love, I cannot comprehend Thee more than I did, before I saw Thee on the Cross; but I have gained my lesson. As I adore Thee, O Lover of souls, in Thy humiliation, so will I admire Thee and embrace Thee in Thy infinite and everlasting power.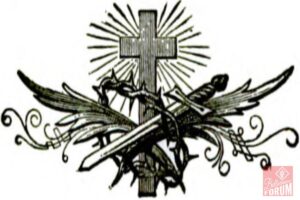 ---
« Previous Section
MONDAY IN HOLY WEEK
Next Section »
WEDNESDAY IN HOLY WEEK

This article, TUESDAY IN HOLY WEEK is a post from The Bellarmine Forum.
https://bellarmineforum.org/devotional/holy-week/tuesday-in-holy-week/
Do not repost the entire article without written permission. Reasonable excerpts may be reposted so long as it is linked to this page.