Podcast: Play in new window | Download
Marches. World leaders love parades. You've seen them — in Maoist China, or in the Kremlin — the soldiers, the tanks, the weapons, the bands, and the pageantry of power.
Corpus Christi is a prefigurement of that parade we'll be part of in Heaven!
Manos discusses the inception of the venerable feast, some of its history and why we should enjoy it. Corpus Christi is a solid and deliberately ornate way to worship the Blessed Sacrament as Real Presence of Jesus Christ!
Some discussions on the Pope's comment that traditionalists are:
"Clinging to the ashes of the past"
You can have you latin, but just not in the Mass
the "eucharist" is a verb (!)
Priest on Twitter who wonders if people make an idol of the Blessed Sacrament

Commentary that the priest should be more worried about getting the people who idolize TV, their phones, and themselves to get back to worshipping Our Lord in the Blessed Sacrament

the greatest Corpus Christi procession yet to come will have such power that no tank, missile, bomb today can come even close to matching the sheer power of the glory alone
The power of Processions was covered in this post on Processions from 2015.
March on Christian Soldier!

This article, March On Christian Soldier in the Victory Parade of Corpus Christi – BFP013 is a post from The Bellarmine Forum.
https://bellarmineforum.org/march-christian-soldier-victory-parade-corpus-christi-bfp013/
Do not repost the entire article without written permission. Reasonable excerpts may be reposted so long as it is linked to this page.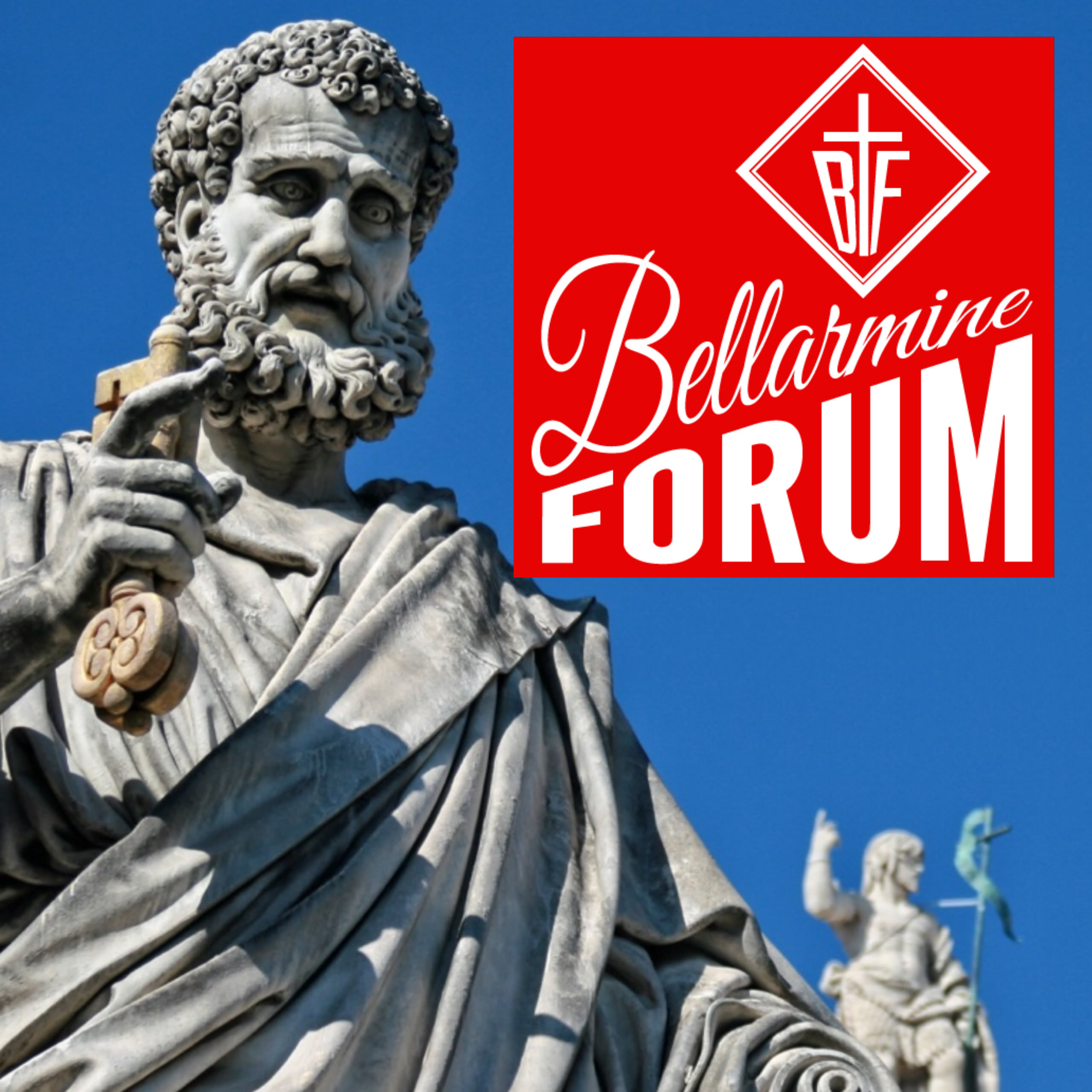 The Bellarmine Forum Podcast - The Bellarmine Forum
Bellarmine Forum
The Bellarmine Forum Podcast is Catholic commentary on anything from history, philosophy, and current events. Best viewed as an after-dinner chat.