What this Russian Defense Minister did Shames American Catholics
I was tickled yesterday when someone sent me a link to this article and highlighted that us Catholics used to do this. In Russia, however, it seems that Catholic practices are proudly public again (unlike here). Reports Russian media:  Before beginning the Victory Day Parade in Moscow's Red Square, Minister of Defense, Sergei Shoygu crossed himself.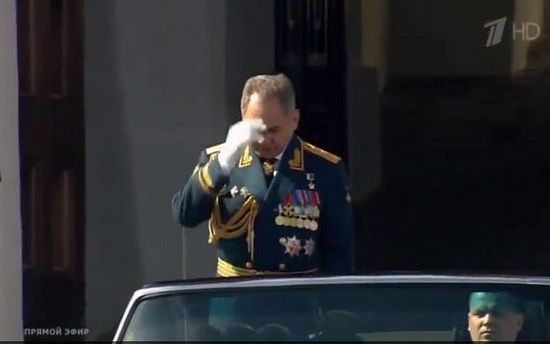 The journalists of the Kommersant newspaper have stressed that none of Russia's previous Ministers of Defense ever made such a gesture before, and have put forward their version why Sergei Shoygu made the sign of the cross at that moment.

"When the automobile with Sergei Shoygu appeared from the Kremlin's Spasskaya Tower, it stopped, and before restarting, the Minister crossed himself. The point is that the arch into which the automobile of Shoygu was driving is part of a church. Recently during reconstruction work an icon was even found here – it had been hidden in a niche. In ancient times, Muscovites crossed themselves each time they passed under this arch.
The history of this church was recounted to Sergei Shoygu about a year ago and he took it to heart," relates the newspaper's columnist. Photo: The Kremlin's Spasskaya Tower. 1882-1896
Source: Journalists tell why Russian Minister of Defense crossed himself at Moscow's Victory Day Parade / OrthoChristian.Com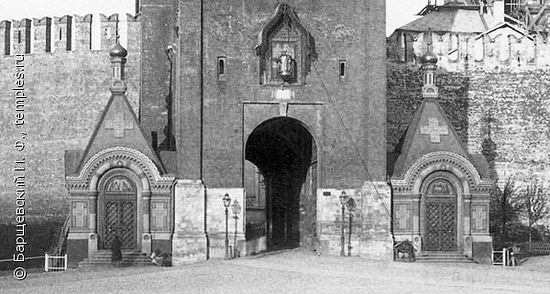 I've written on the Sign of the Cross and the high honor it has as perhaps the first among all of the traditions in the Church because it came to us from the Apostles — they taught us to make the Sign of the Cross. However, it used to be the way to make an act of faith in the Real Presence of Our Lord in the Blessed Sacrament. You wave to friends. If you don't, they wonder if you have a problem. Similarly, when you pass Our Lord, you should honor Him. Tipping the hat, making the sign of the Cross, etc. It used to be common practice among Catholics everywhere.
Unfortunately, you have to go to Russia to see it these days.
Then again, it seems like you have to go to Russia just to find anyone who believes in the Real Presence.
Lord, have mercy on us!

This article, What this Russian Defense Minister did Shames American Catholics is a post from The Bellarmine Forum.
https://bellarmineforum.org/what-this-russian-defense-minister-did-shames-american-catholics/
Do not repost the entire article without written permission. Reasonable excerpts may be reposted so long as it is linked to this page.