20th Day — The Death of St. Joseph.
The Death of St. Joseph.
Precious in the sight of the Lord is the death of His saints. (Psalm cxv.  15.)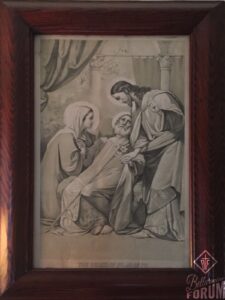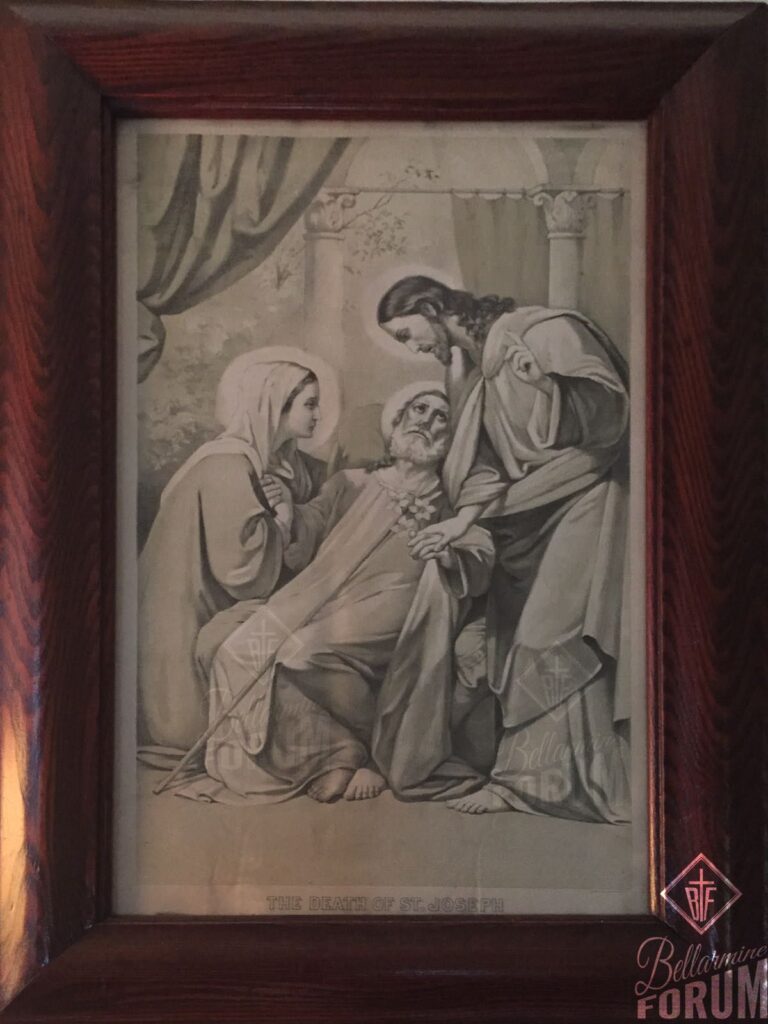 1.  For nigh thirty years Joseph had been the faithful spouse of Mary, the gentle foster-father of Jesus.  But now the time came for him to die.  How tenderly Mary nursed him in his failing strength!  how she delighted in supplying all his wants, in ministering to them during the day, in watching by his side during the night.  What a model to us who often grow weary with the long sickness of some invalid whom we are tending!
2.  St. Joseph's was the pattern and model of a happy death!  What joy to die in the arms of Jesus and Mary!  to be consoled by the Queen of Heaven!  to receive the last blessing from God Incarnate!  No wonder that he is the patron of a happy death, since from the beginning of the world there was none whose death was surrounded with such glorious privileges and blessings as his.
3.  How had Joseph secured so happy a death?
By waiting for God's guidance in all his actions and promptly following it.
By his devotion to Mary and to Jesus.
By his patience, meekness, prudence, gentleness, purity.
Do I fulfill these requirements, so that when I come to die the prince of darkness may find no offense in me?
Grant me mercy in that day:
Help me, Mary, my sweet Mother, 
Holy Joseph, near me stay! 
Jesus, Mary, Joseph, may I die in peace in your blessed company!
---
« Previous Section
19th Day — Mary's loss of Jesus for three days.Next Section »
21st Day — Mary at Cana.

This article, 20th Day — The Death of St. Joseph. is a post from The Bellarmine Forum.
https://bellarmineforum.org/devotional/the-catholic-daily/maria-magnificata-short-meditations-may-month-ladys-life/20th-day-death-st-joseph/
Do not repost the entire article without written permission. Reasonable excerpts may be reposted so long as it is linked to this page.