June 17 — The Sacred Heart of Jesus among Little Children.
The Sacred Heart of Jesus among Little Children.
1.  All good men love little children.  There is something in them that recalls the presence of God, a freshness and innocence which is the mark of His creative hand before sin has marred and almost obliterated it.  Our Lord more than once showed the love of His Sacred Heart for children.  When a crowd of women came with their little ones begging Him to bless them and the disciples tried to push them aside, Jesus interposed: Suffer the little children to come to Me.  And then He called them one by one and blessed each one, and laid upon each His Sacred hands.  What graces must have flowed into the hearts of those favored children!  We should pray for all the little ones whom we love, that Our Lord may in like manner bless them.
2.  On another occasion when the children shouted to Him in childish glee, Blessed is He that comes in the name of the Lord!  the Pharisees begged Him to silence them.  But Jesus rebuked the objection almost sternly: Have you never read.  Out of the mouths of infants and sucklings Thou hast perfected praise?  Perfected praise!  As if there was something in their innocent voices sweeter to Him than in any others of the mingled crowd!
3.  But Jesus bestowed still higher praise on the sweet simplicity of children.  He told His disciples that if they wish to enter the kingdom of heaven, they must become like little children: docile, obedient, cheerful, submissive, affectionate.  Am I such?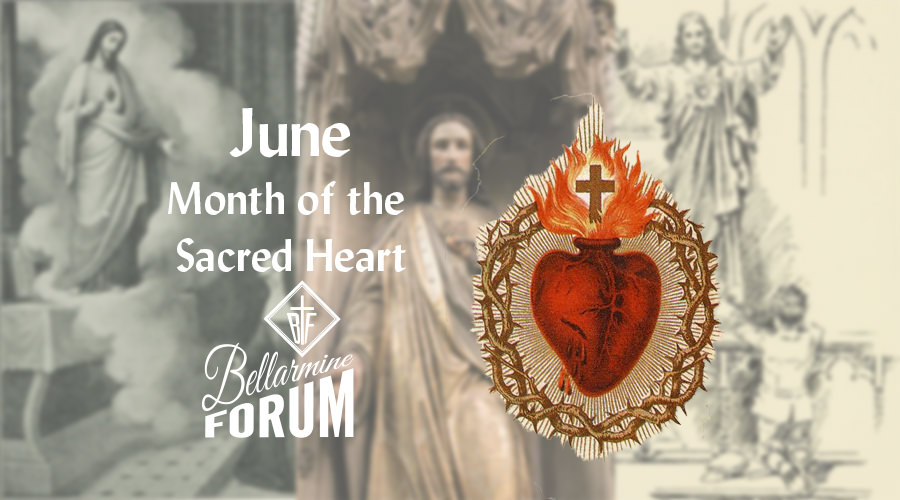 ---
« Previous Section
June 16 — The Sacred Heart of Jesus among Sinners.Next Section »
June 18 — The Cravings of the Sacred Heart.

This article, June 17 — The Sacred Heart of Jesus among Little Children. is a post from The Bellarmine Forum.
https://bellarmineforum.org/devotional/the-catholic-daily/sacred-heart-jesus-short-meditations-june/june-17-sacred-heart-jesus-among-little-children/
Do not repost the entire article without written permission. Reasonable excerpts may be reposted so long as it is linked to this page.