June 18 — The Cravings of the Sacred Heart.
The Cravings of the Sacred Heart.
1.  What is it that we desire one and all with a strong desire?  It is to be loved.  The Heart of Jesus does not differ in this respect from the hearts of ordinary men.  He, too, longs for love.  While on earth, the bitterest pang of His Sacred Heart was that He came to His own, and they refused Him their love.  He still desires our love.  He still cries out to each of us from His Cross, I thirst — I thirst for your love.  Alas!  how faintly I have loved in return.
2.  What sort of a love does He ask for?  What are its marks if it is to satisfy Him?
(1) It must be a love of obedience.  If you love Me keep My commandments.  It must obey each whispered inspiration, it must have no will save His.
(2) It must be a generous love, a love that rejoices in making some sacrifice for Him.  A love which counts it a joy to follow in His footsteps and to suffer for Him.
(3) It must be a love of compassion.  It must grieve at all that grieves Him.  It must lament over the sins of others.  It must seek to make reparation in some way or other for all the coldness and ingratitude of men.
3.  How am I to know whether my love is one that at all satisfies the desires of the Sacred Heart?  There is one certain test: when self contests my obedience with Jesus, whom do I obey?  When self-love resents some injury do I indulge it?  When self craves some pleasure which Jesus asks me to forego, do I listen to self or to the gentle voice of the Sacred Heart of Jesus?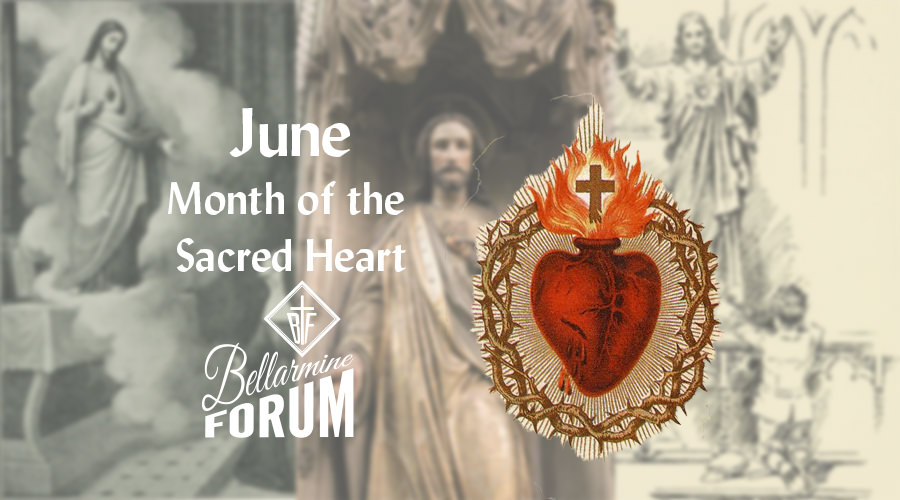 ---
« Previous Section
June 17 — The Sacred Heart of Jesus among Little Children.Next Section »
June 19 — The Gratitude of the Sacred Heart.

This article, June 18 — The Cravings of the Sacred Heart. is a post from The Bellarmine Forum.
https://bellarmineforum.org/devotional/the-catholic-daily/sacred-heart-jesus-short-meditations-june/june-18-cravings-sacred-heart/
Do not repost the entire article without written permission. Reasonable excerpts may be reposted so long as it is linked to this page.