Four Year Old Lily Gets it, Do You?
There's just some things that you come across and you know it's something really special. I was glad that the Wold family let me share with you here a special story from their four year old daughter, Lily.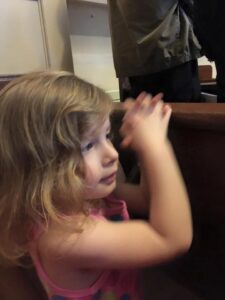 Debra, Lily's mom, shared on Facebook that last night after dinner, Lily got up from the table, walked over to an image of Jesus they have in the dining room. Says Debra:
"She locked eyes with the picture and I see her mouth moving."
"I am curious so I ask her, 'honey who are you talking too?"
Lily replied, "Mommy, Jesus is sad…so sad the world does not love him… He is very sad Mommy!"
Debra said to Lily, "tell Jesus we all love him!"
Be sure today and everyday, tell Jesus how much you love Him….we know He loves us!
Here's the picture that inspired Lily: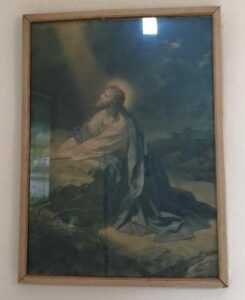 Lily gets it! Do you?
Our Lady came to the children at Fatima, and the message of the angel to the children was to make an act of faith and love in Our Lord, and to console Him for those so many in the world who do not believe in and love Him.
Awesome, Lily!
Jesus, we love thee! Have mercy on us!
If you're on Facebook and would like to show Lily that you love Our Lord, or just like her story, click like on the Facebook post (click here to see the Facebook post).

This article, Four Year Old Lily Gets it, Do You? is a post from The Bellarmine Forum.
https://bellarmineforum.org/four-year-old-lily-gets-it-do-you/
Do not repost the entire article without written permission. Reasonable excerpts may be reposted so long as it is linked to this page.