New! Now 36 Doctors of the Church- Armenian Narek added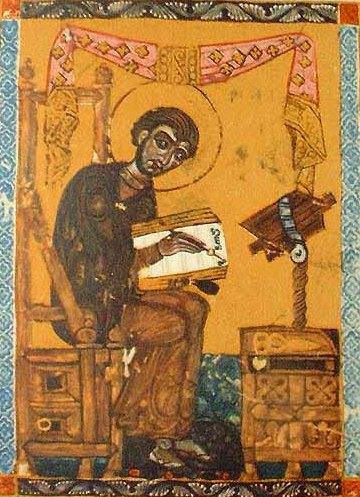 Surprise! We now have 36 doctors of the Church! Reported today, Pope Francis has named St. Gregory of Narek to be a doctor of the Universal Church. This move is interesting on many levels, partly because of when Narek lived:  he was born a mere 58 years before the Great Schism. So his life straddled the oncoming schism, but he died a few years prior in 1002.
It is also interesting because Narekatsi represents another Oriental Church entry to Mother Church's Hall of Fame. There are many Eastern minds on the roles of the Doctors already, including Basil and Chrysostom, but an Armenian places an emphasis on Asia Minor and the development of Byzantium prior to its complete subduction to the Ottomans.
One of my favorite things I have discovered about him so far is that he is known for miracles — surreptitious miracles. So much so, that his fame in Armenia nicknames him "the watchful angel in human form."
Here is an excerpt from the Vatican News today:
Pope Francis has declared Armenian poet and monk, Saint Gregory of Narek, a Doctor of the Universal Church. […]

St. Gregory of Narek is widely revered as one of the greatest figures of medieval Armenian religious thought and literature. Born in the city of Narek in about 950 A.D., St. Gregory came from a line of scholars and churchmen. […] He and his two brothers entered monastic life at an early age, and St. Gregory soon began to excel in music, astronomy, geometry, mathematics, literature, and theology.

He became a priest at the age of 25 and dedicated himself to God. He lived most of his life in the monastery of Narek, where he taught at the monastic school. St. Gregory began his writings with a commentary on the "Song of Songs," which was commissioned by an Armenian prince. Despite his reservations that he was too young for the task, the commentary became famous for its clarity of thought and language and its excellence of theological presentation.

He also wrote a number of famous letters, sharagans, treasures, odes, melodies, and discourses. Many of his prayers are included in the Divine Liturgy celebrated each Sunday in Armenian Churches around the world.

St. Gregory's masterpiece is considered to be his Book of Lamentations. Also known as Narek, it is comprised of 95 prayers, each of which is titled "Conversation with God from the depth of the heart." A central theme is man's separation from God, and his quest to reunite with Him. St. Gregory described the work this way: "Its letters like my body, its message like my soul." He called his book an "encyclopedia of prayer for all nations." It was his hope that it would serve as a guide to prayer for people all over the world. After the advent of movable type, the book was published in Marseille in 1673, and has been translated into at least 30 languages.
via Pope Francis declares Armenian saint Doctor of the Church.
An Excerpt of Speaking to God from the Depths of the Heart
His Prayers From the Depths of Heart is touching to anyone who has struggled with themselves. It is described as being a mastery of translating feelings of suffering and humility into an offering of words thought to be pleasing to God. Narek himself called it his last testament: "its letters like my body, its message like my soul."
This last testament is an edifice of faith for the ages, unique in Christian literature for its rich imagery, its subtle theology, its Biblical erudition, and the sincere immediacy of its communication with God. Here is Prayer 42 from his masterpiece,
"Remember me when you go to your Kingdom":
A

Lord God of compassion, salvation and mercy,
redemption and restoration, healing and health,
enlightenment and life, resurrection and immortality,
remember me, when you go to your kingdom,
O awesome, mighty, doer of good and creator of all,
living, praised, perfecter of all,
accessible to the sighs of all beings.

With the man who was crucified with you,
who was not captured for your sake and was not bound,
was not hanged and was not nailed,
was not beaten in your great name and
was not disgraced,
was not tortured and was not treated with contempt,
was not crushed and was not killed,
I beg to be worthy of the Kingdom and
the most desired light that is the reward of the just.
May you, by the authority of saying the oath, "Amen,"
affirm that your gifts are unchanging and
are glorified for giving the hope of salvation to
those of us
that consider ourselves totally abandoned.

B

Blessed, blessed, and blessed again!
Having accepted me by that same faith,
raise me up from my fallen state, Doer of Good,
cure me of disease, Merciful,
return me from the edge of death to life, Lifegiver,
for I am yours, same as man's faith, My Refuge.
Grant the breath of life to the body of the dead,
O Resurrection,
Life, Immortality, and Inexhaustible Joy,
boundless grace, unwavering forgiveness,
omnipotent right hand, all-governing hand,
all-reaching finger,
you have only to wish it, Lord, and I shall be saved,
only to think it, and by your mercy shall I be justified.
Say the word, and I will be found spotless.1
Forget my wrongs, and I shall venture to emerge.
Cultivate me and I shall cleave to you,
you who are glorified in all things forever.
Amen.
See the rest of the book as translated into English by an American Armenian here.
Note 1:   Matt. 8:2, 8.
St. Gregory Narek, pray for us!

This article, New! Now 36 Doctors of the Church- Armenian Narek added is a post from The Bellarmine Forum.
https://bellarmineforum.org/new-now-36-doctors-of-the-church-armenian-narek-added/
Do not repost the entire article without written permission. Reasonable excerpts may be reposted so long as it is linked to this page.