Podcast: Play in new window | Download
I remember being in a parking lot, walking with a shopping bag in my hand one time. Right in front of me, a woman fell to the ground. I watched, and I didn't know what to do.
It's like that sometimes, where no matter our training, seeing it happen in front of us can shock us, and cause us to pause.
On the heels of news yesterday that two men entered the Church where the graven images of the "earth goddess" (some call Pachamama) idols were, took the idols, and threw them into the Tiber River. People are cheering, rightfully so.
We discuss a time when, on the Feast of St, John Chrysostom, Pope Benedict spoke in Paris, and his homily focused on St. Paul the Apostle's mention in 1 Corinthians to "shun the idols". Pope Benedict further elaborated on this by citing St. John Chrysostom.
In 405 A.D., St. John Chrysostom, doctor of the Church, sent grey clad monks armed with clubs and weapons out into the cities of Palestine to destroy all idols.
Vatican II, and the teaching of the Church, as found in Fr. John Hardon's Modern Catholic Dictionary, and Hardon's Catechism of the Catholic Church, explain that idolotry is a grave sin. It is always a transgression of the 1st Commendment.
Even if we do not believe in the idol ourselves, it is still a mortal sin to show worship to the idol. St. George was killed for refusing to this very thing.
Nobody is being threatened with death here. Yet, two young men that understand that the people bowing and worshipping the wooden demon idols in the Vatican Gardens and later in the churches themselves is a grave transgression of the first commandment, are being threatened with civil action by the Vatican.
In the past, it was the government threatening Christians. Today, it is the Vatican itself.
It's not right to call them Cristeros. They may very well be grey monks, like Chrysostom's men, though.
These poor men don't have the authority of a bishop. Rather they had to act on conscience, when bishops appear to be defending the idolatry, and threaten the faithful men.
There is some possibility that this was staged as part of the "conflict" drama managed in Delphi Technique / Consensus engineering tactics frequently employed by think tanks, and popular in United Nations implementations.
This is more evident in a report today that at the Vatican press conference, Bishop Kräutler boasted that the final Synod document is already written. Of course it was. That's because the Synod appears to be a meaningless exercise of show, with no meaningful content.
Nevertheless, this situation of dealing with idols in the Vatican is more like Fr. Paul Kalchick, who had the idols in his parish of which he was pastor be burned. Cupich threatened him.
What would you do if you were there? Would you freeze in shock? Would you have done something?
We aren't at the point of the Cristeros yet… but what would you do if this happens in front of you as it has for these men?
Are you ready? What will you do?

This article, Shunning Idols is Trespass and Theft? What would you do if Pachamama idols were put next to you? BFP 15.5 is a post from The Bellarmine Forum.
https://bellarmineforum.org/shunning-idols-is-trespass-and-theft-what-would-you-do-if-pachamama-idols-were-put-next-to-you-bfp-15-5/
Do not repost the entire article without written permission. Reasonable excerpts may be reposted so long as it is linked to this page.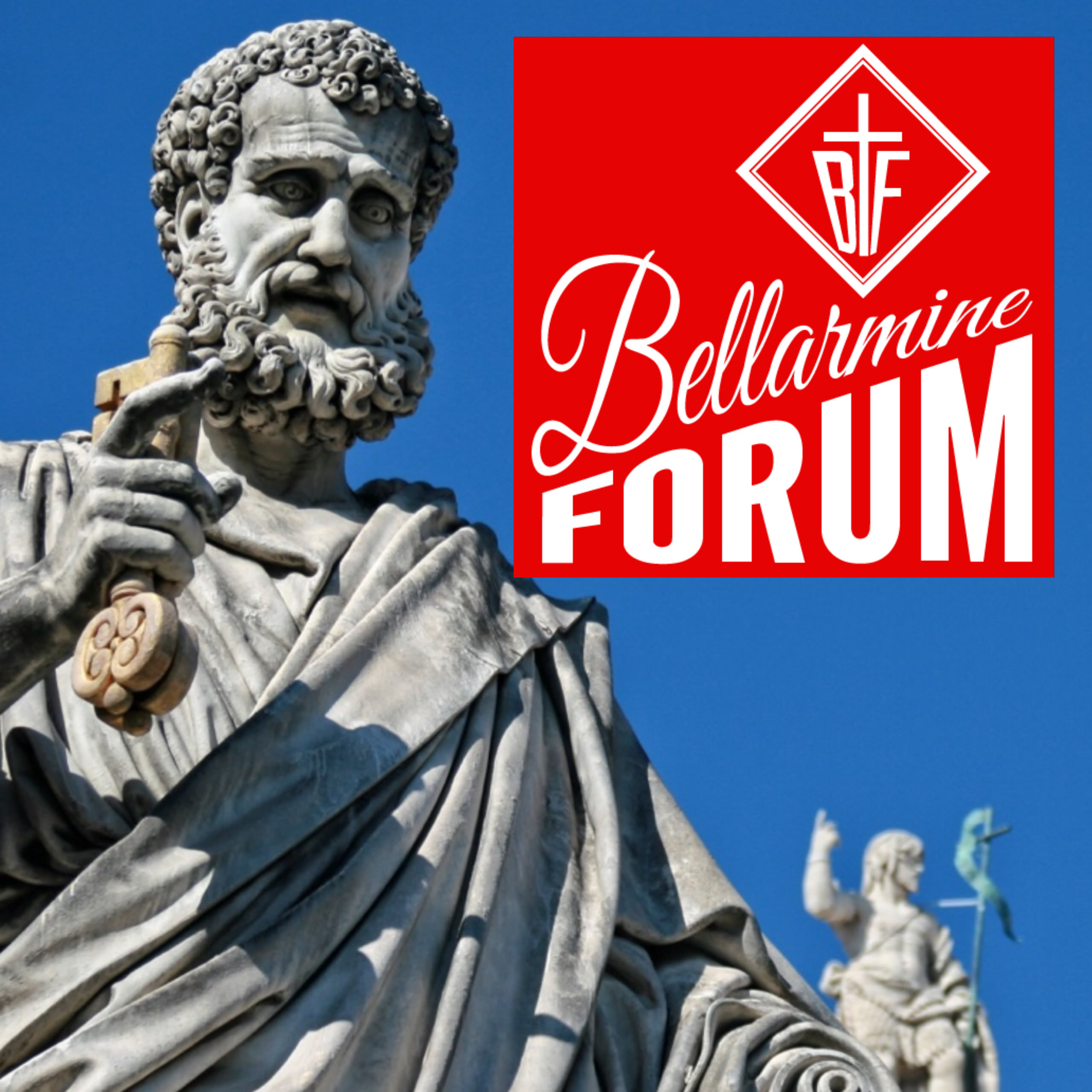 The Bellarmine Forum Podcast - The Bellarmine Forum
Bellarmine Forum
The Bellarmine Forum Podcast is Catholic commentary on anything from history, philosophy, and current events. Best viewed as an after-dinner chat.