Podcast: Play in new window | Download
Pope Francis said that we Traditional Catholics should not make a battlefield of the liturgy. Because he complains of Catholics hanging on to outdated things and old ideas, it is like he is saying that people who want a united and sacred liturgy (traditionalists or trads) disrupt the purpose of liturgy… who are the real combatants? why is this deja vu? and what did Father Hardon say we can do about it?
Chapter Markers:
00:00 – The Wasteland of Liturgical Battlegrounds
01:28 – St. John Stayed by Our Lady through the Crucifixion
02:43 – Today, the Church's Good Friday – Liturgical Battleground
03:58 – Distorted "Unity" is the Buzzword, Yesterday's true Unity
05:19 – Francis: Liturgy should not be Battleground for "Outdated Issues" (!?)
06:25 – The Deja Vu of Liturgical Insurgency… a hypothetical Parish Scene
10:50 – The Hypothetical Bishop of 30 years ago sounds Just like Francis today
12:06 – Pilarczyk was a Liturgical Insurgent
13:34 – True Unity: The Latin was the same EVERYWHERE in the world…
14:27 – American Parish Mass today is so chaotic that it is different at every parish
16:48 – You can't find peace when the hippy piano music assaults you
17:56 – If you like Felt Banners, go be Presbyterian and stop attacking us
19:47 – Fr. Hardon: Our Lord rose from the dead so He could be with you in the Blessed Sacrament
20:14 – The Fellowship of Community Unity Tramples the Sacred Puropse of Mass
21:35 – The American Parish Liturgy is a Wasteland of liturgical destruction
22:08 – Parishes with no confessions for years – a nuclear attack on the faithful
22:39 – Wanting Sacred Music at Mass is not an attack — send the hippies to the coffee houses
24:55 – What the Mass is Supposed to be Delivering
27:08 – What Fantasyland is Francis living in? 50 years of desctructive terrorism has made a wasteland of liturgy
28:17 – We aren't the aggresors, the modernists and reformers are the terrorists
30:40 – How God Provides — through the sacraments (but they keep taking them away)
32:02 – True Unity is Found in the Traditional Liturgy and sacraments
32:27 – The Problem: What should we do?
33:52 – The Nun who cried "Our Mother" at Mass… 30 years ago
35:45 – "battleground" war veterans: I've seen things about stuff, man
37:26 – What do you do if your only options for Msss are battlegrounds?
39:13 – It's all muck. Our Lord asks us to endure it… but what if you can't?
40:03 – Will you be like St. John? or like the other apostles
43:32 – The dilemma of facing Fr Felt Banner Flannigan vs what you should get
47:06 – Tone Deaf to the Battleground, Bishops that Refused to Make Peace in years past
49:31 – Recession Hymn (#352)

This article, BFP: Liturgical Battlefield: Are You a Victim or Combatant? is a post from The Bellarmine Forum.
https://bellarmineforum.org/bfp-liturgical-battlefield-are-you-a-victim-or-combatant/
Do not repost the entire article without written permission. Reasonable excerpts may be reposted so long as it is linked to this page.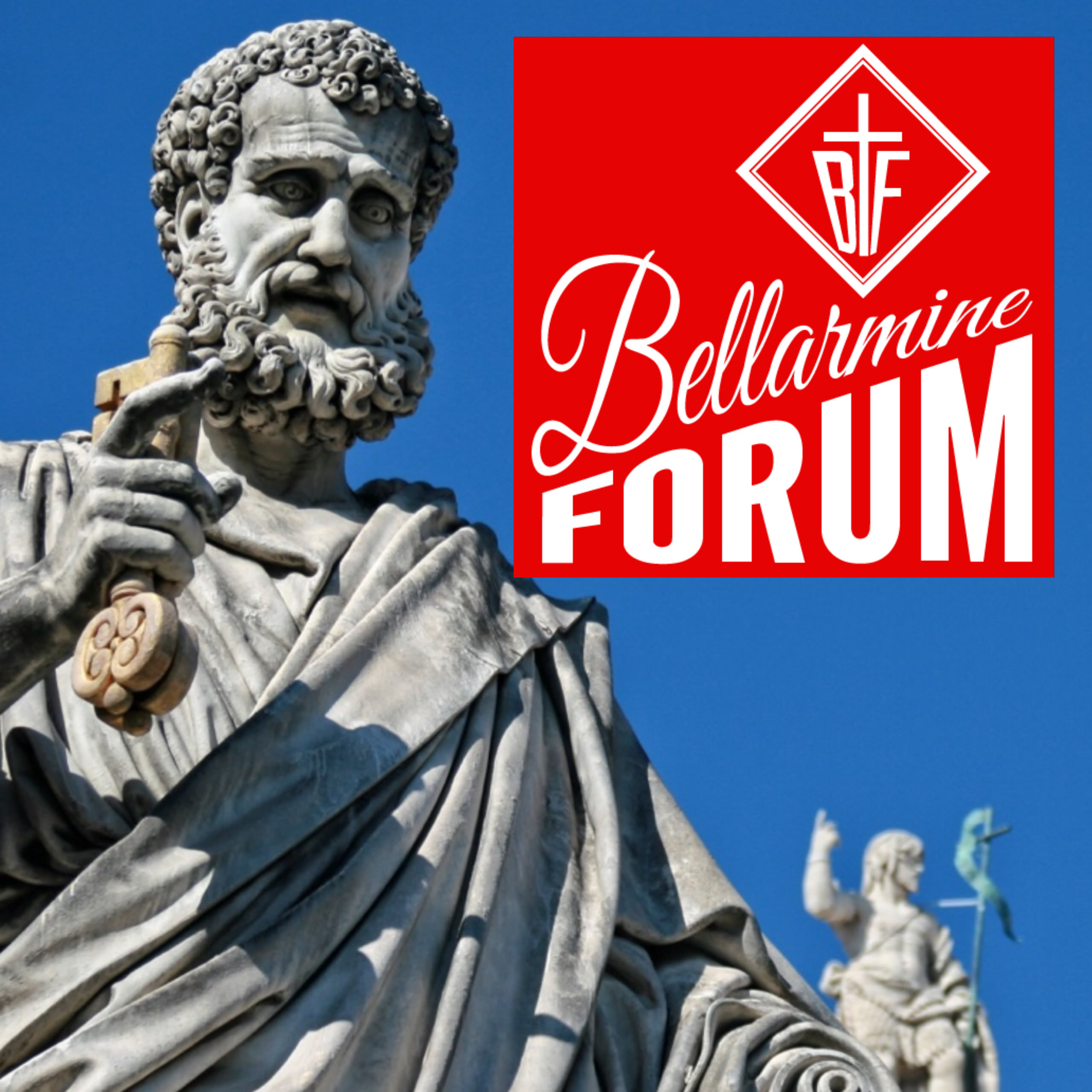 The Bellarmine Forum Podcast - The Bellarmine Forum
Bellarmine Forum
The Bellarmine Forum Podcast is Catholic commentary on anything from history, philosophy, and current events. Best viewed as an after-dinner chat.