There is no way to escape it, over and over, the so-called news – TV, radio, online, old-fashioned paper – is full of stories concerning abortion, reproductive rights, women's rights: several cosmetic companies clothed their products in green to support the cause; getting men involved in the battle for women's rights for the sake of the women they love (or casual hook-up); how to tell young boys about reproductive rights.
Then there are the paid TV/radio ads and annoying online interruptions, the mailings to the young female demographic, and hardly a debate or political speech goes on without the mention of reproductive rights a.k.a. abortion. In fact, my son-in-law, running for a seat on a suburban school board, was "accused" of being pro-life. So what, I thought, but it made me wonder if school board members are doing abortions in the high school basement. After all, you don't need a doctor in this state.
The issue is coming across hot and heavy because of the upcoming elections, but another reason came to mind: brainwashing. The leftist devils are training the masses with the hope that, as in the case of the Manchurian Candidate, a flash of the programmed signal – positive pregnancy test – will launch the programmed response – abortion.
The latest in the newsfeed came on Yahoo: "Here's what pregnancy actually looks like before 10 weeks. Experts explain why we don't see these images more often" (story by Rachel Grumman Bender, Oct. 24, 2022). The images by the MYA Network (British early abortion doctors) look like indistinct soft fuzzies. The alleged six-week abortus (actually 4 weeks, because medical people count from the beginning of the woman's last cycle, whereas conception most likely occurs two weeks later) looks like a dissolved aspirin.
Oh relief! It doesn't look like anything human after all! It's so small nothing definite can be seen. "It's comforting and empowering," one viewer responded. The doctor who gathered the tissue – yes, we're back to that '70s language, folks, nothing but disposable tissue – says a lot of imagery of early pregnancy is fully inaccurate. What is seen is the gestational sac and nascent embryo. An instructor in pathology at Stanford said that "in evaluating pregnancy tissue 9 weeks and under…identifiable embryos are usually not seen."
Nothing to see, folks, too small until 9-10 weeks (7-8 weeks in reality). So that makes early abortion all right, just rinse out the fuzzy little dissolved aspirin and we're good.
Wrong. These cells, however small and unseen, are already responding to their human genetic code. It's not a dog or cat developing in the sacred space of the womb, it is a human baby. When these brilliant MYA doctors say there is no "heart" per se, at six weeks, they admit "there are cells that will come together to form a heart, and these cells already 'beat.' This is the motion that is seen on ultrasound and the people refer to it as a 'heartbeat,' but again there is not yet a formed heart."
The heart, as we know it, starts somewhere and if the cells have visible impulses, why are they not considered a heart? Because they aren't the finished product adults have? These cells are not destined to become a beating foot or a trembling lip or a shaking spinal cord. The whole premise behind promoting these pictures is simple, said an MYA doctor. She hopes it will cause people to "really grapple" with what early abortions look like. "How does this change how you feel?…If you really let [these images] sink in, does that then impact your sense of denying this right to people?"
Back to brainwashing. Repeat after the doctor: The experts say there's nothing there yet, it's okay to get rid of it.
If contrast, I offer an ultrasound photo of an unborn child. This is a standard still photo, you can see the outline of a face. This is our son Joe. The doctor wanted an early ultrasound because of a previous miscarriage and at 12 weeks (actually 10 weeks gestation), he could not hear Joe's heartbeat or impulse or whatever. The actual real-time ultrasound, which I watched, showed that the body of the fetal future FedEx driver was lying prone, in an impossible-to-hear-a-heartbeat position. And then the head of the fetal "tissue" turned, as if irritated by some outside disturbance. An attitude already?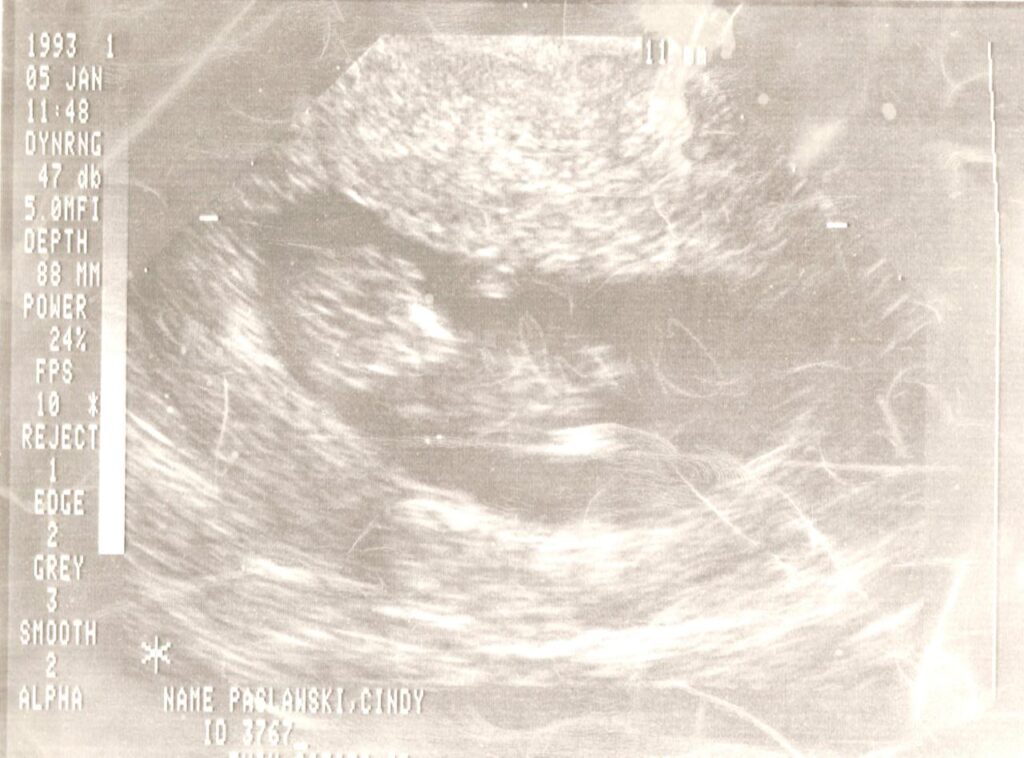 This is not a stand-alone experience. The most recent issue of the Catholic Spirit newspaper of the Archdiocese of St. Paul and Minneapolis (October 27) presented a feature by Anna Wilgenbusch, "Families and Miracles," about the work of pregnancy resource centers. The story came out to contradict an August consumer alert by Minnesota Attorney General, Keith Ellison, which claimed pregnancy resource centers "pose as reproductive healthcare clinics despite not providing comprehensive reproductive health care to consumers." Such centers were accused of trying to "dissuade pregnant people from accessing abortion." Other state attorneys general have issued similar "warnings."
In truth, the care centers are giving women information they need so they can understand what their "choice" really means. Such information, including ultrasounds, would not be available at Planned Parenthood or any abortion provider location. Many women were interviewed in the Catholic Spirit feature, saying the services provided – life coaching and emotional support and baby goods – were invaluable. Their "tissues" were born and are loved. But who wants to hear a story with a happy ending? Not the state attorney general, apparently. Only death will suffice for him.
Today the mail brought more propaganda for our daughter. The barrage is daily, all touting the anti-life message and candidates looking for a vote. It wasn't a mass mailing to every voter, I didn't get one, nor did my husband, but likely it was targeted, gleaned from voter registration information available from the county. Veronica is the correct demographic, female and thirty-something. They obviously don't know she carries her "Don't Kill Babies" sign monthly in front of Planned Parenthood.
And what did this mailing advertise?
If elected, Planned Parenthood champions can pass laws to protect people's ability to decide on their own reproductive health care, including abortion. Take Control
Champions? Denizens of hell is more like it.
St. Michael, the Archangel, defend us in battle.
Be our defense against the wickedness and snares of the devil.
May God rebuke him, we humbly pray, and do thou, O Prince
of the heavenly host, cast into Hell, Satan and the other evil
spirits prowling around the world seeking the ruin of souls.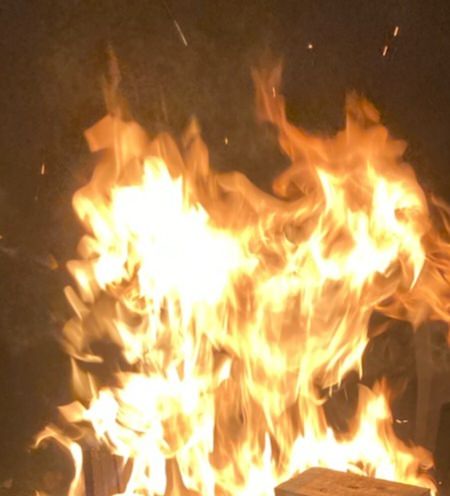 This article, Brainwashing is a post from The Bellarmine Forum.
https://bellarmineforum.org/brainwashing/
Do not repost the entire article without written permission. Reasonable excerpts may be reposted so long as it is linked to this page.