Podcast: Play in new window | Download
Ever wondered why purgatory is so messy? And why do Protestants think it is wrong?
Join in the discussion with Landon DePasquale and John Manos on Purgatory, Luther, and the Fr. Weinandy departure from the USCCB.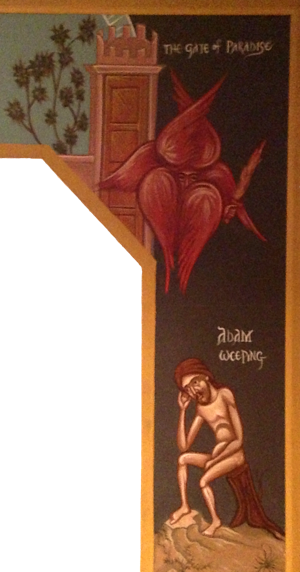 St. Ambrose of Milan described it:
"Before the resurrected lies a fire, which all of them must cross.

This is the baptism of fire foretold by John the Baptist, in the Holy Ghost and the fire; it is the burning sword of the cherub who guards the gate of heaven, before which everyone must pass: all shall be subjected to examination by fire; for all who want to return to heaven must be tried by fire. (Jacques Le Goff, "The Birth of Purgatory" pg. 59) quoting St. Ambrose of Milan ca. 338-397
This should be strangely reminiscent of the vision of the angel with the flaming sword that the children saw at Fatima. Fatima's purpose was to encourage sinners to repent, and to encourage faithful Catholics to obtain graces and mercy for the repentance of sinners.
Launching from this quote, the discussion turns on the many misconceptions about purgatory, even among Catholics. How Luther and the Protestants had to rid themselves of purgatory, and how their misapprehension of salvation and faith just can't describe this reality.
Then, Landon lays down a description of attitudes common among Protestants that makes it easier to understand how discussion of these topics with them is impossible. It is an identity thing.
Why Purgatory is not a destination, and why you shouldn't strive to get there
One curious issue in the notes to the NAB version of 1 Corinthians, and how to avoid it.
Why Catholics that "aim for purgatory" as a destination will fail
Why the theological virtue of Hope makes no sense to Protestants
What you can expect in Purgatory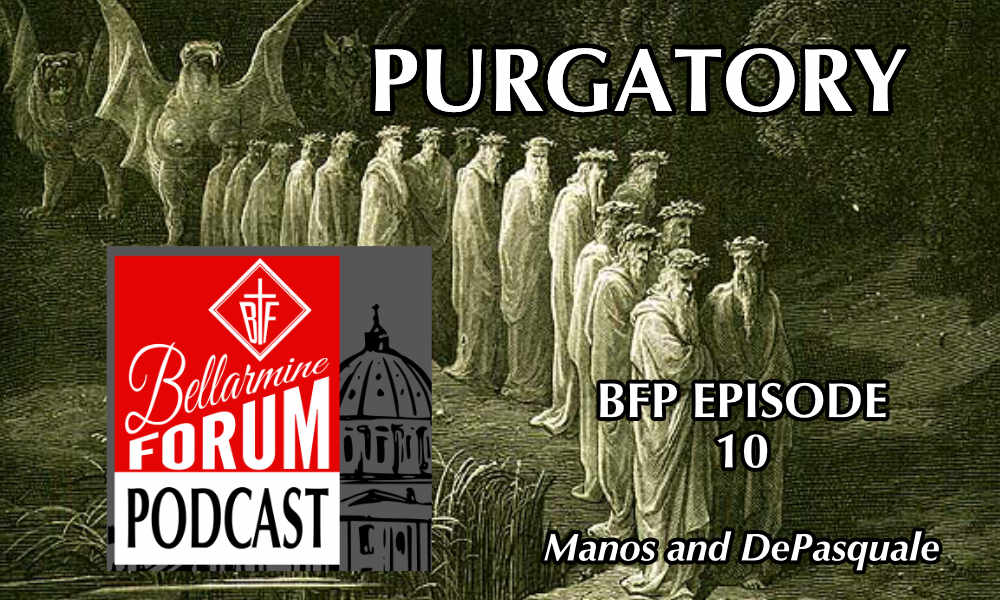 What was not discussed: why charismatics that claim to have the baptism of fire here are wrong. But consider this a BONUS consideration!

This article, The Baptism of Fire: Why Protestants Think They Don't Purgatory, But Catholics Do with Landon DePasquale: BFP 010 is a post from The Bellarmine Forum.
https://bellarmineforum.org/catholics-need-purgatory-protestants-dont-landon-depasquale-bfp-010/
Do not repost the entire article without written permission. Reasonable excerpts may be reposted so long as it is linked to this page.
Subscribe to
The Bellarmine Forum Podcast - The Bellarmine Forum
Or subscribe with your favorite app by using the address below