Podcast: Play in new window | Download
There's only 125 of these priests in the United States. And there's only a few over a 1000 worldwide. Father John Paul Zeller MFVA joins John Manos on today's episode to discuss confession, God's mercy, and the special graces given to him by a Papal mandate.
Father John Paul is a missionary of mercy. He discusses the mandate, and how it first instructs and empowers him to preach on God's mercy, and how that preaching brings people to confession.
Discover the secret link to conversion. Hear how to move sinners to conversion. The role of preaching and the power of the words of the Gospel.
Also discussed: the Church and the seal of confession; St. John the Baptist; what to do when God calls you to do something; and, how we can regain joyful hearts.
Opening quite from St. Maximilian Kolbe:
Whenever you feel guilty, even if it is because you have consciously committed a sin, a serious sin, something you have kept doing many, many times, never let the devil deceive you by allowing him to discourage you. Whenever you feel guilty, offer all your guilt to the Immaculate, without analyzing it or examining it, as something that belongs to her…

This article, On a Mission from God… Literally! with Father John Paul Zeller MFVA: BFP 008 is a post from The Bellarmine Forum.
https://bellarmineforum.org/mission-god-literally-father-john-paul-zeller-mfva-bfp-008/
Do not repost the entire article without written permission. Reasonable excerpts may be reposted so long as it is linked to this page.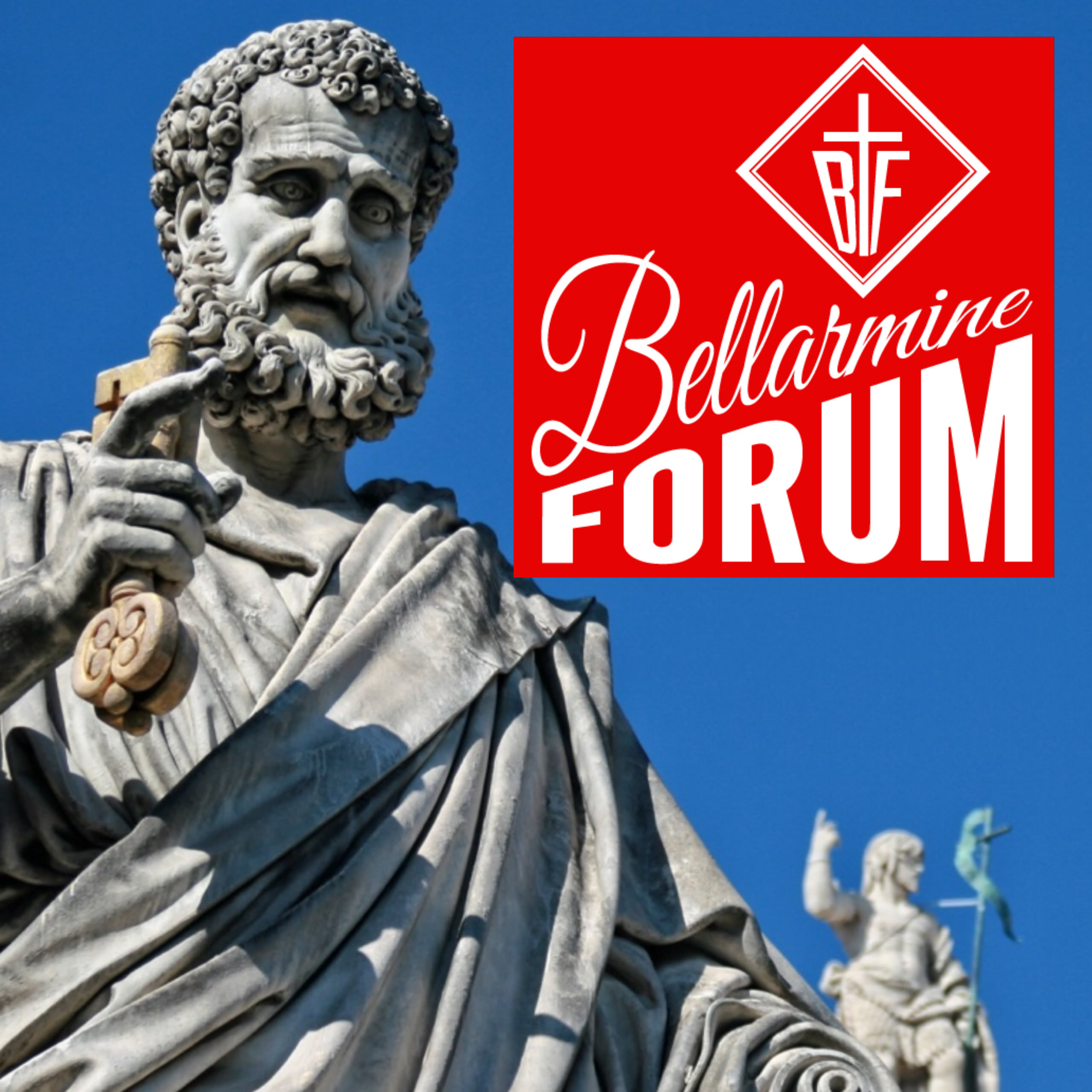 The Bellarmine Forum Podcast - The Bellarmine Forum
Bellarmine Forum
The Bellarmine Forum Podcast is Catholic commentary on anything from history, philosophy, and current events. Best viewed as an after-dinner chat.