If you are struggling to say your Rosary daily, wonder if your devotion today will mean anything in the future, or looking for a powerful way to step up your spiritual life, then listen to this episode with Terri Aluise.
Terri Aluise joins John and discusses the need to say the Rosary daily. She gives tips on how to make it work even with the busy demands of being a busy Mom.
Devotions, relics, and how prayer is a direct way to join Heaven today are discussed and some common misconceptions about life eternal are dismissed.
John shares the secret on how to get a relic of your favorite saint, too!
In the episode, Terri mentions this painting: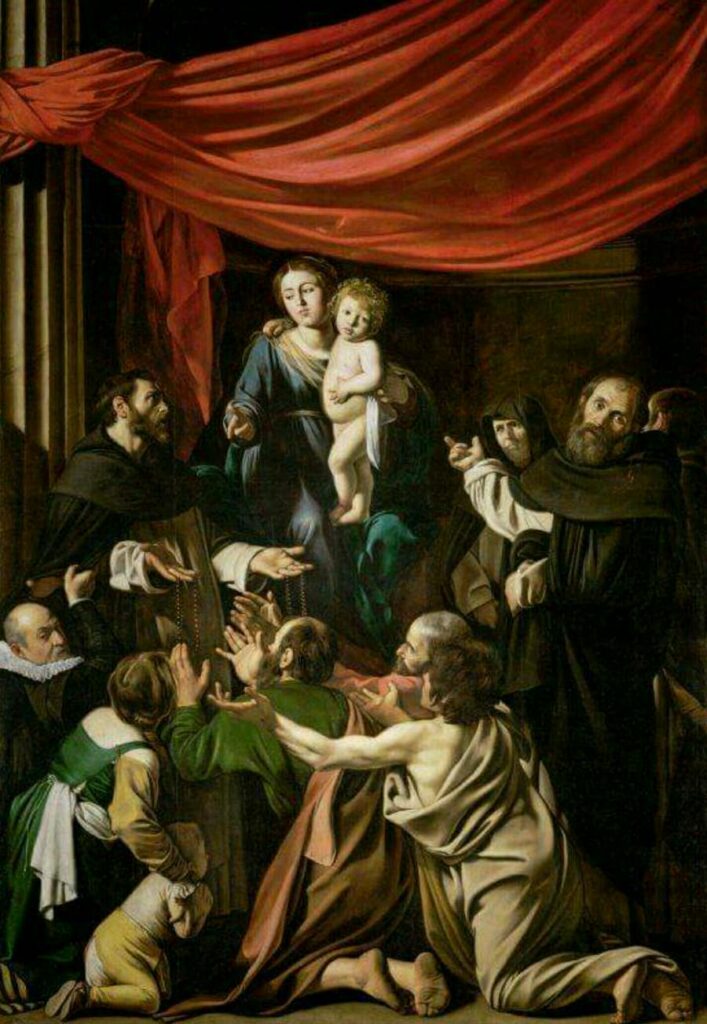 In episode 5, Terri Aluise gives her tricks on how a busy mom gets her rosary said daily, why she believes it is necessary, her one trick to incredibly changing your spiritual life for the better, and how devotions have helped her experience slices of life in Heaven here and now. We explore why some saints are our favorites more than others, and Manos shares his secret to getting a first class relic.

We are also listed on STITCHER! (look us up) Sadly, google play has not told us that we are listed yet. If you find us there, let us know!
Podcast: Play in new window | Download
---
As we get this kinks worked out on this new podcast, please try the player above. If it fails to work, let us know in the comments, or try this:
FEEDBACK WANTED!!!
If you are excited about this, and enjoyed the episode, please leave a comment below! Your feedback will help us immensely!
Tell us what we did well, and tell us what we can improve.

This article, Terri Aluise, a Busy Mom on Saying the Rosary Daily, Consecration, and Heaven — BFP 005 is a post from The Bellarmine Forum.
https://bellarmineforum.org/terri-aluise-busy-mom-saying-rosary-daily-consecration-heaven-bfp-005/
Do not repost the entire article without written permission. Reasonable excerpts may be reposted so long as it is linked to this page.
Subscribe to
The Bellarmine Forum Podcast - The Bellarmine Forum
Or subscribe with your favorite app by using the address below