Podcast: Play in new window | Download
Today is the feast of the guardian angels.
At the resurrection, Mary rushed to the tomb. Angels were there. They asked, "why do you seek the living among the dead? He is risen"
Prayer to Our Guardian Angel.
Holy angel, guardian mine, 

Given me by love divine; 

Day and night watch over me, 

From harm, from sin, let me be free. 

By a pious life I fain 

Would eternal joys attain. 
Our Lady, Queen of the Angels, Pray for us!
Every one has a special guardian angel, who watches over him all through his life. The dignity of the angels given to us depends on the dignity of the persons to whom they are assigned. Ordinary Christians have one of the lower orders of angels; priests, bishops, kings, etc., have nobler spirits to guard them. Cities, countries, parishes, religious houses, have each their guardian angel.
Our guardian angels help us in the following ways:
They put good thoughts into our minds, and move our will to what is good.
They offer our prayers and our good works to God.

"In all the benefits we receive from God," says St. Thomas, " our guardian angel takes part, because he helps in obtaining them for us."

They protect us in danger.
They often reveal to men the will of God.

If we desire the protection of the holy angels, we must try and imitate them by a holy life; we must also honor them, and often invoke their aid.
Experience teaches us that innocent children enjoy a wonderful protection from the angels. Innocence attracts angels, and sin drives them away, as smoke drives away bees. We cannot expect our guardian angels to take care of us when we are doing what we know is displeasing to God. We must also beg for the aid of our guardian angel; we must congratulate him on his faithfulness to God; we must salute him when we go out and when we come in; we must thank him for all his benefits. We must say with Tobias, "What can be worthy of his benefits, and what can we give him sufficient for these things?" (Tob. xii. 3.) The Church honors our guardian angels on the second of October; in some places on the first Sunday in September.
Prayer to Our Guardian Angel.
Holy angel, guardian mine,

Given me by love divine;

Day and night watch over me,

From harm, from sin, let me be free.

By a pious life I fain

Would eternal joys attain.
You have a Guardian Angel. Befriend him.
Here's just some rough ideas to help you cultivate friendship with your own angel,
When you meet people, send your angel to greet theirs.
When you have questions about God and life, ask your angel.
When you want to know a saint or angel in Heaven, ask your angel because he knows everyone there.
When you have a good thought, talk about it with your angel.
When you have bad thoughts, refer it to your angel and ask for his help.
Our Lord says of our guardian angels, " I say to you, that their angels always behold the face of My Father Who is in heaven."
About those angels at the tomb…
Would that our guardian angel could say the same of us, when the devil, after Easter, thinks to find us still sleeping in the sepulchre of sin. "You seek the living with the dead, the converted with the sinners ; he is not here."
Our angel guardian, and the angels whom we have specially honored on earth, will take up our cause in purgatory.
See more on the Bellarmine Catechism

This article, The 4 Principal Ways Your Guardian Angels Helps You and How to Get It – BFP 15.3 is a post from The Bellarmine Forum.
https://bellarmineforum.org/the-4-principal-ways-your-guardian-angels-helps-you-and-how-to-get-it-bfp-15-3/
Do not repost the entire article without written permission. Reasonable excerpts may be reposted so long as it is linked to this page.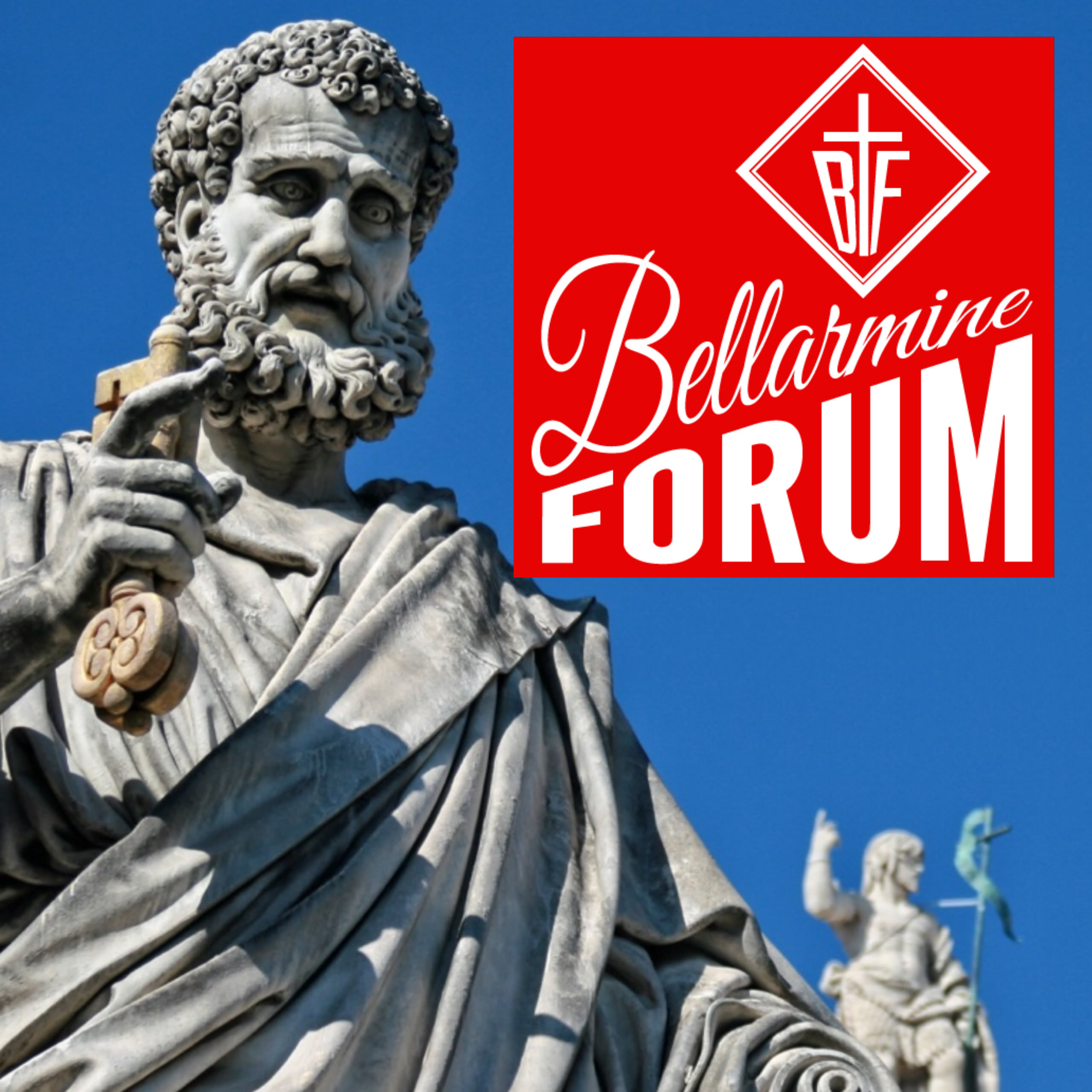 The Bellarmine Forum Podcast - The Bellarmine Forum
Bellarmine Forum
The Bellarmine Forum Podcast is Catholic commentary on anything from history, philosophy, and current events. Best viewed as an after-dinner chat.