The Resurrection and Ascension of Jesus Christ.
The Resurrection and Ascension of Jesus Christ.
Short Meditations from Easter to the Ascension.
PREFACE.
These Meditations are intended as a companion series to those already published on the Sacred Passion of Our Lord.  The one subject, no less than the other, is full of consolation and encouragement — the Passion pointing us rather to the joy of being freed from the burden of sin, the Resurrection to the further happiness of being heirs to the glory of heaven.  For, as Christ "died for our sins, so He rose again for our justification and His work was not complete until He had not only risen again, but ascended to heaven to prepare a place for us."
It is the hope of the author of these short meditations that they may help those who read them to rejoice with Jesus Christ in His glorious Resurrection and Ascension into heaven.
The numbers in the titles are for the day of Easter. So Low Sunday is number 8 (Easter was day 1).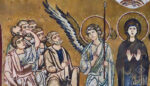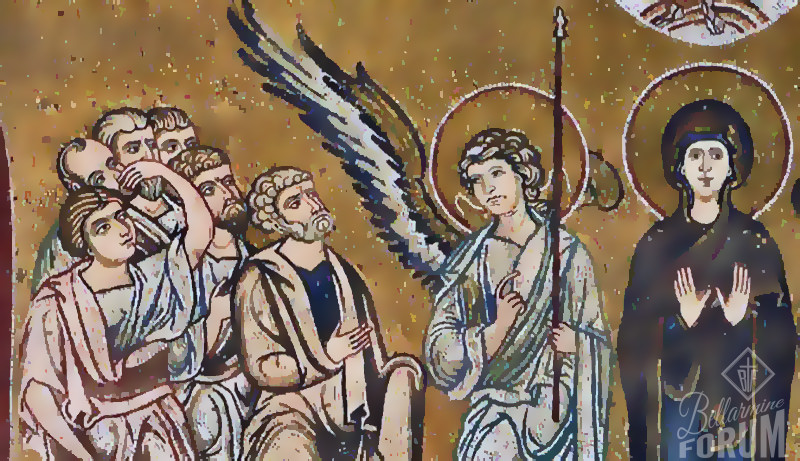 The Return to Jerusalem. Read St. Luke xxiv.  52, 53; Acts i.  10-12. [52] And they adoring went back into Jerusalem with great joy. [53] And they were always in the temple, praising and blessing God. Amen. [10] And while they were beholding him going up to heaven, behold two men stood by them in…
Click to Continue Reading

This article, The Resurrection and Ascension of Jesus Christ. is a post from The Bellarmine Forum.
https://bellarmineforum.org/devotional/the-catholic-daily/resurrection-ascension-jesus-christ/
Do not repost the entire article without written permission. Reasonable excerpts may be reposted so long as it is linked to this page.