March, Month of St. Joseph
Enjoy Short daily meditations on the life of St. Joseph for the month of March.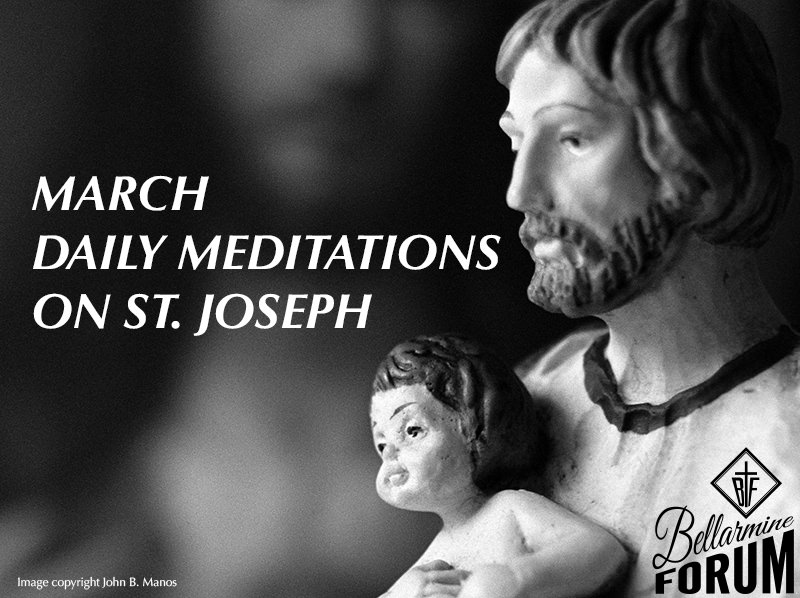 Contents
---
« Previous Section
Lent Day 18: Saturday after the Second Sunday in Lent— In the House of Annas.Next Section »
March 1st — The Foreshadowing of St. Joseph.

This article, March, Month of St. Joseph is a post from The Bellarmine Forum.
https://bellarmineforum.org/devotional/the-catholic-daily/march-month-st-joseph/
Do not repost the entire article without written permission. Reasonable excerpts may be reposted so long as it is linked to this page.